Find Links for renting a boat in Miami. See Miami Rent Boat pages regarding #1 boat rentals in Miami, Florida. Quickly find boat rental links for boating pages you want to read.
Visit Miami Rent Boat to learn more about our Miami boating options and available services to locals and tourists visiting Miami.
Miami Rent Boat Table of Contents
Did You Find the Information on Renting a Boat in Miami?
If you still need help finding links for the boat rentals you want to rent in Miami, Call or text Miami Rent Boat. Get boat rental help in Miami. We speak English, French, Spanish & Italian.
South Florida's Top-Rated Miami Boat Rentals
Drive boat exploring Miami's Biscayne Bay! Be your own captain on a self-rental boat. The best 20ft boat rentals without captain Miami, Florida.
Rent boat by the hour, half-day & full-day boat rentals. If you are looking for monthly boats for rent with ongoing monthly use, join our Rental Club. Our boat rentals prices are flat-fee prices with no additional deposits. Easily find how much Miami boat rental costs. No extra costs or deposits when renting a boat. The Biscayne Miami boat team strives to always keep boats looking and running at their best.
Drive boat rentals, sight-see and explore Miami
Enjoy driving and cruise on a boat seeing fishing boats, yachts & sailboats when renting a boat in Miami FL. See marine wildlife like dolphins, manatees and many other types of fish and marine life. Watch people on paddleboards, kayaks & jet skis while driving the boat to Islands in Biscayne Bay. Explore sandbars by snorkeling and other water sports in Biscayne Bay. Experience Miami by renting a boat at Miami Rent Boat, a top-rated boat renter!
Miami Rent Boat is located in Sea Isle Marina. Call or text Miami Rent Boat to get boat rental in Miami & help to rent a boat.
Rent the Best Boat in Miami for Boating
Reserve a Miami rental online now! Start renting the best boats, worry-free and with the best service staff at Miami's best boat rentals! Need more information on renting a boat in Miami FL? Check-out Google customer reviews and pictures.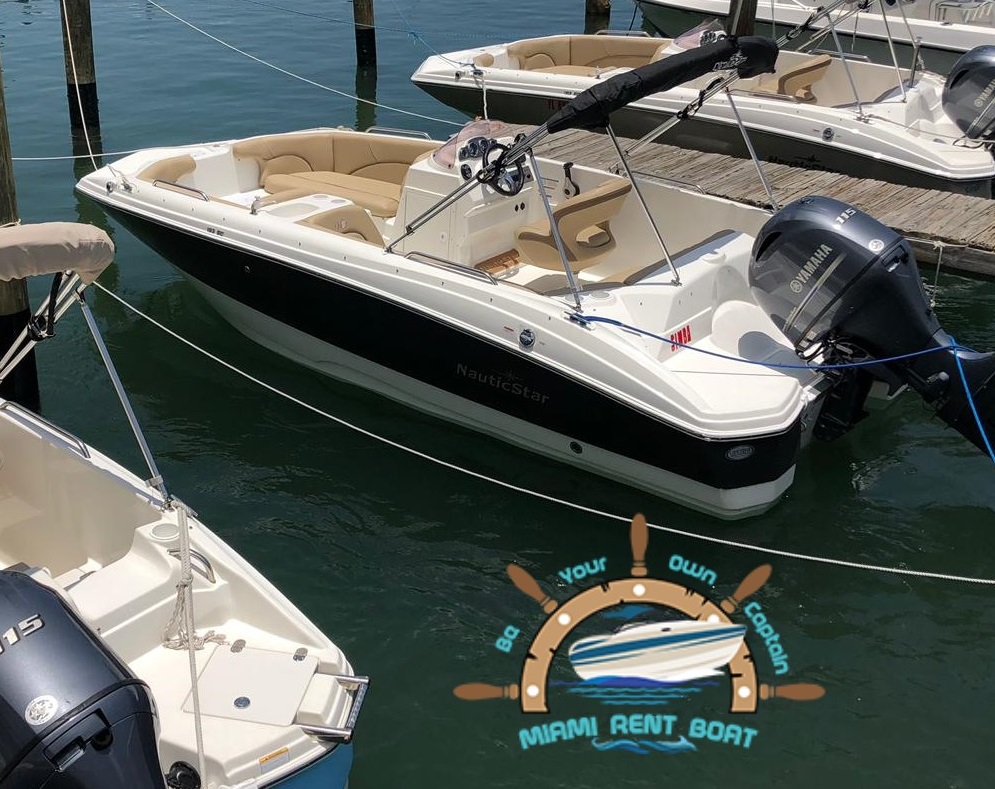 Miami Rent Boat is open 7-days a week, renting boats year-round in Miami Florida! Experience the best boating by renting a boat in Miami today!